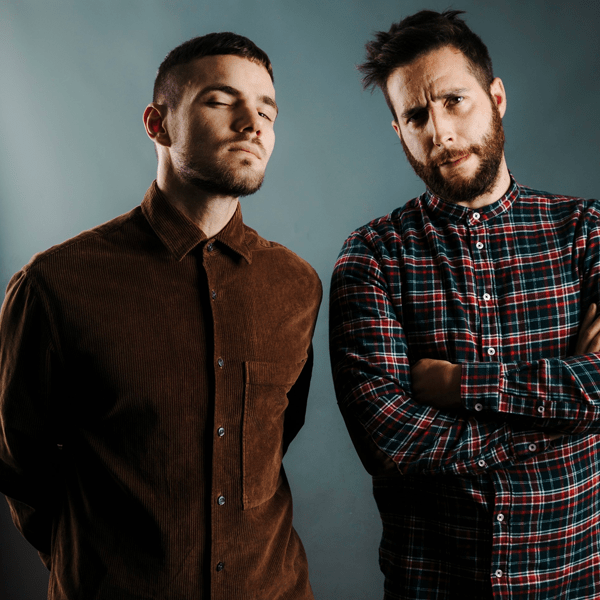 Andrea Cavani and Fabio Dall'oglio are we.amps (weird amplifiers).
Both residents Dj of This is not party since 2012, they have started to collaborate in September 2016.
From House to Techno, with clear Acid and Old school sonority and fresh attitude to the Disco sound, they use to showing up in each dj Set all their passion and devotion for the music.
In 2018 , after more than one year of hard and strict collaboration, we.amps finally started their own path as producer releasing their "No party" on the annual various of the well-known NEO VIOLENCE and the single "Saturando" remixed by Guido Nemola and Giorgio Maulini on the Italian Cervidae Recordings.
In October has been presented their PATH EP on Afro Acid, label owned by the Acid House's Legend Dj Pierre.
2019 has seen the release of their remix for Marco Dassi on This is not's label followed by their CHATHAM EP always signed by This is not records.
—————————————————————————————————————
Andrea Cavani e Fabio Dall'oglio sono i we.amps (weird amplifiers)
Entrambi resident dj del This is not party sin dai primi anni, hanno iniziato il loro progetto musicale nel Settembre del 2016.
Dall' House alla Techno, con chiare sonorità Acid ed Old school e una chiara attitudine alla Disco music, esprimono in ogni loro set tutta la loro passione e devozione per la musica e il djing.
Nel 2018, dopo più di un anno di duro lavoro e salda collaborazione, escono con il loro primo singolo "No party" nel Various annuale della ben conosciuta NEO VIOLENCE seguita successivamente da "Saturando", altro singolo prodotto sull'italianissima Cervidae Recording, remixato da Guido Nemola e Giorgio Maulini.
Sempre nell'Ottobre del 2018 esce "PATH EP" su Afro Acid, etichetta discografica di Dj Pierre, leggenda e padrino dell' Acid House.
Il 2019 è segnato dal loro remix di "Boxed", traccia firmata da Marco Dassi sulla Neo Label This is not Records e successivamente, sempre sulla stessa, dall'uscita del loro CHATHAM EP

CONTACT
All enquiries
Booking
Label